It is always a special occasion when bands decide to present their albums to the audience for the first time, and the event of last Saturday was announced to be full of surprises.
Even though it was made known that the bands would start their shows at 9 PM, they actually started 1 hour later. But this inconvenience was quickly resolved by the energy and talent that was in front of our eyes. To begin the night, we were delighted by a marvelous set that Degrees of Truth prepared. I was lucky to see them once on Halloween last year, and they have been even more memorable than that time. Their energy and passion on stage are unmatched: they present such a varied setlist that satisfies all kinds of fans. Lead singer Claudia moves and dances to the songs like t's the most natural thing in the world. And for this reason, they are so fun to photograph and listen to. When it comes to my favorite song of the night, "Long Way, Silk Road", I jumped and headbanged so hard that my iPhone flew literally away. They have the power!!! I was also fascinated by guitarist Daniele's superlative execution of the solos. I cannot state enough how they are a must-see band at least once in your life!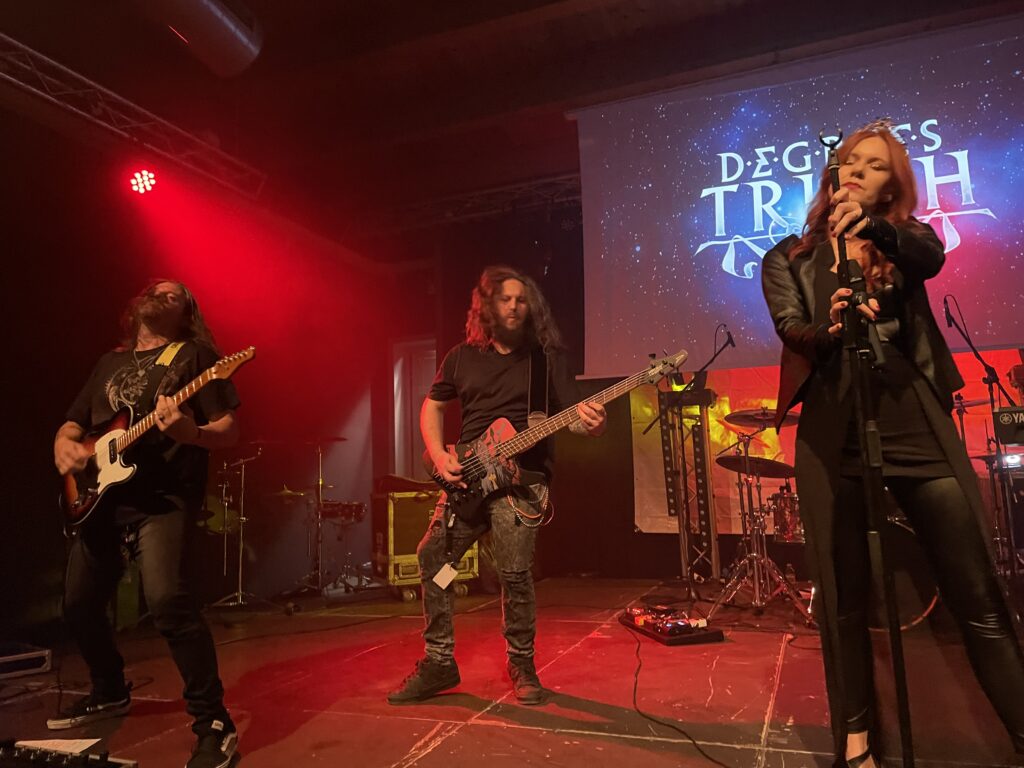 As I have written far too many times, time flies by when you're having fun. It was not long, though, before the second band started their show. Nocturna was expected to perform its debut album "Daughters of the Night" in its entirety, and I was ready to sing and move on to its fabulous tracks. Rehn and Grace are two top-notch singers and artists as well; they connect with the audience in a deep and elegant way. I must say, I was waiting to hear my favorite track being played, and they didn't disappoint: The Sorrow Path was just as poignant and forceful as it is on the CD. Maybe even better! Later I found out that Rehn was having trouble with her voice in the days before the show, but if she hadn't told me, I wouldn't have known it. They rocked!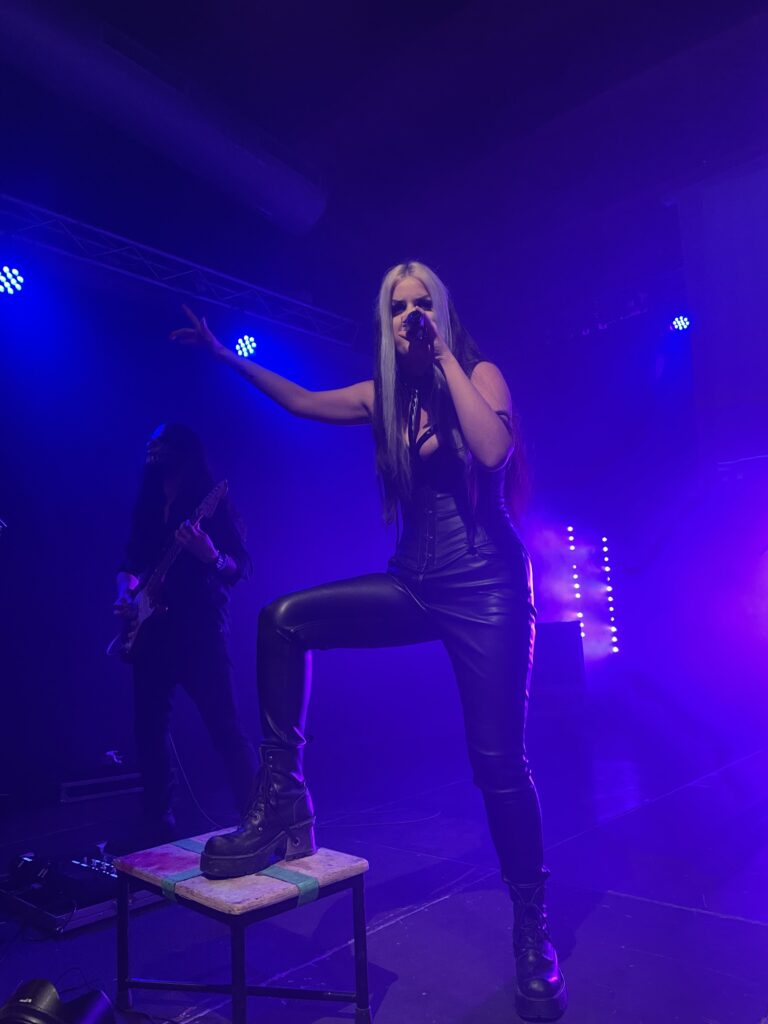 The temperatures were high at Arci Tom, and they were about to skyrocket because of the last band on stage: Volturian! Federica, the lead female singer, was absolutely smashing with her crystal and bright voice. I really like the contrast between her and Federico! Also, her sensual moves and headbang put her on the top list of female entertainers. Song after song, the band was just getting more powerful and enchanting. And if that wasn't enough, they decided to surprise us with a special guest! Jade from Frozen Crown duetted with Federica on "In A Heartbeat," which was the first time they played it live. What an incredible night!!!