Concerts during the week are not rare, but this is my first time attending a show on a Wednesday. And for FemMetal, we had the pleasure of seeing two breathtaking bands ready to make us pass an unforgettable night. As usual, I partnered with our photographer Silvio Colombo to make this report. I would also like to thank Vertigo for their excellent assistance!
The first band to delight us with their sound was Volturian: and yes, this is my third time seeing them live. But bands tend to get always better when I see them after some time, so I was thrilled to see Federica and company once again. Federica is a true beast (in a good way!) when she's on stage. She walks and interacts with the other band members and enchants the audience with her sensual and passionate movements. Her voice didn't miss a single note, and the whole group did a marvellous job pumping the crowd before the headliner. The contrast between Federica's and Federico's voices is a pleasure to the ears, as well as their way to engage the people present at Legend Club. This band is definitely going to do great things!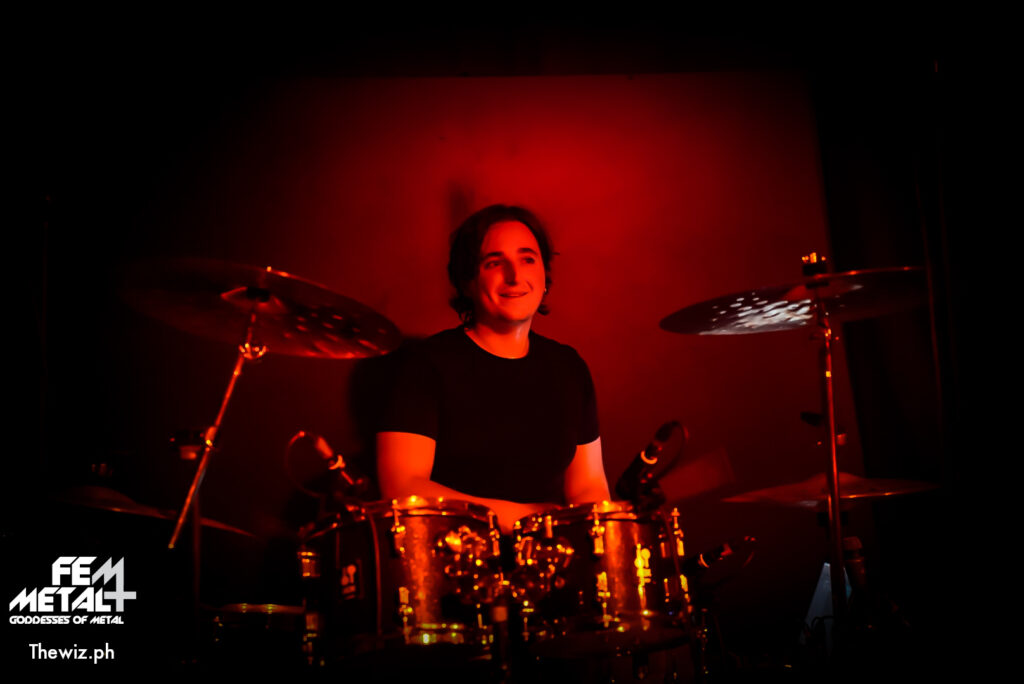 The clock strikes 21:30, and very punctual, the headliner, Infected Rain, takes the stage between many cheers from the audience. The Legend Club was quite full even though it was mid-week: this shows that people are ready to have fun and listen to live music again after two years of the pandemic. I've been lucky to see this band before covid, and I was eager to see them again promoting their new record. What a treat that Infected Rain was: they effortlessly delivered a remarkable set, with heavy headbanging and loud melodies from start to finish. Lena was unstoppable on stage: she moved and rocked with every fibre of her being, while also speaking in perfect Italian. They played many of their best hits like "The Earth Mantra" (which is my personal favourite) and "Mold", but also new songs from their latest album Ecdysis. In conclusion, whoever missed this live show missed a great deal of fun, metal and emotions.