After a long wait of almost three years, singer-Songwriter Sophie Burrell, known world-wide for her guitar playing (Burrell's youtube channel currently standing at 445K subscribers), announces her new band, BXRRELL. A fierce quartet of musicians, Burrell fronting the band of boys, features Sped Spedding on Guitar, James Rookyard on Bass and Simon Uselis on Drums. These four badass musicians have hit the scene with a bang and they're here to shake things up in the best ways possible.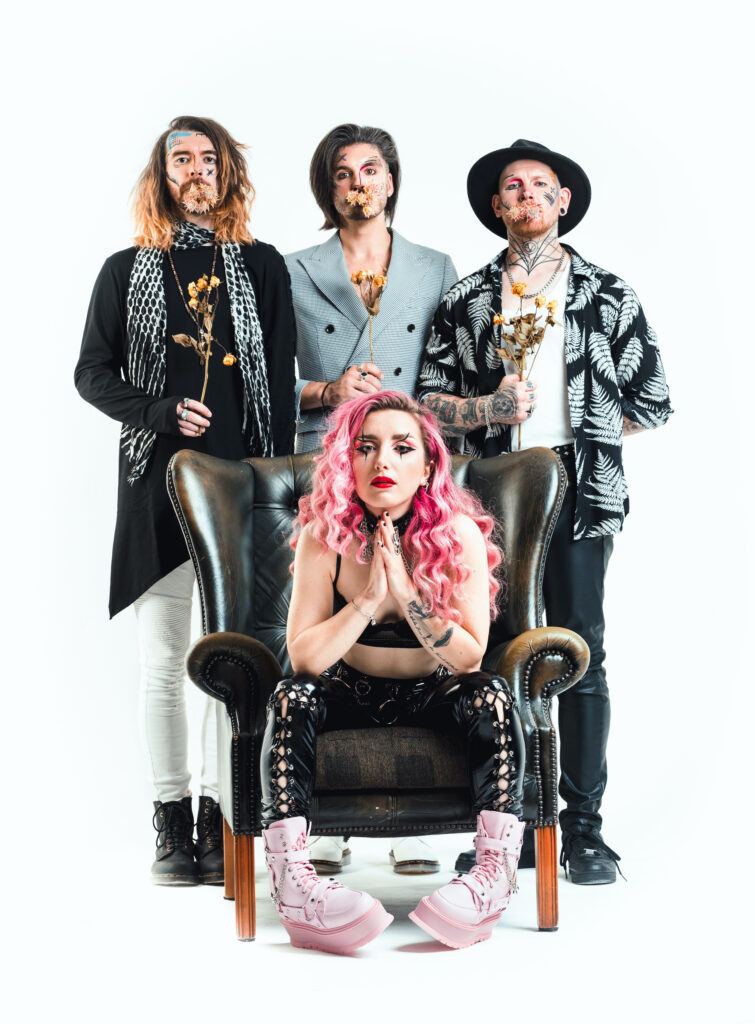 A driven guitar kicks off the track gripping your attention within seconds, before Burrell steps in and shows off her vocal talent. "Dare To" brings a Paramore meets Billie Eilish sound with a hard rock twist. This blend of influences forming something unique for the listener, a great introduction to what this band is all about. From the symphonic drum sounds in the verses and a melodic guitar solo that you feel in your soul, to Burrell's powerful but hypnotic vocals, "Dare To" is everything you could ask for in a pop-punk song, down to the hard rock edge.
"Dare To" is the perfect introduction to BXRRELL, with its catchy hooks and relatable lyrics wrapped up into the perfect 2 minute and 50 seconds track that'll have you wanting to play it on repeat and singing along. Burrell, Spedding, Rookyard and Uselis are a force to be reckoned with, and if this is any indication as to what is to come for BXRRELL, they're about to take the world by storm.