Mirk: What other bands do you like to listen to?
Anastasia: Gojira, Slipknot, Halestorm…
Candice: Devin Townsend, Periphery, Jinjer, and TesseracT…

Francis: Swallow The Sun, Katatonia, Silverchair.
Karolina: …Sabaton because of the power in their music… Nevermore… Fit For An Autopsy and Thy Art Is Murder… and I seldom listen to Kamelot.
Panni: I love to listen to Within Temptation, Delain, Nightwish and Tarja's work too!
Shannon: Kix, New Years Day, and Doro.
Vale: Lacuna Coil, Korn, Nightwish (with Tarja Turunen)
Vera: Browsing Collection, Scarlet, Follow The Cipher, Alia Tempora, Evanescence, The Pretty Reckless and Tarja Turunen.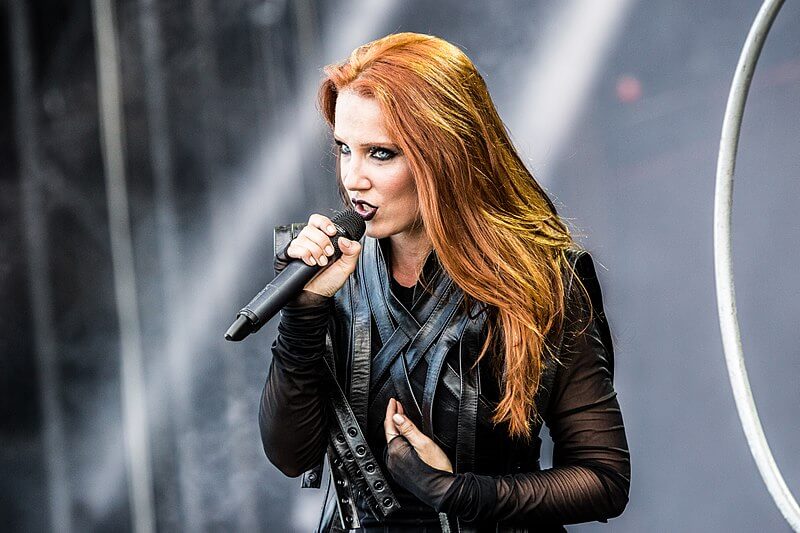 "I think that Epica is the only band I have seen that mixes death metal and symphonic metal so well. I believe that Mark Jansen has created Epica perfectly without any mistake and the voice of Simone and Mark feels good to listen to together and the lyrics are so meaningful and different from other metal bands. It is really unique and great."
– Epica fan from Iran